26 Random Thoughts Every Women Has On A Bad Date  was originally published on hellobeautiful.com
1. You Know You've Thought All Of These Things While On A Bad Date
2. I Wasted An Outfit On This. I'm Wearing This Again Tomorrow.
3. I Wonder How Many Likes I Got On My Latest Instagram Post?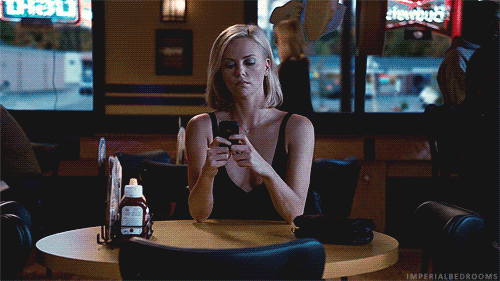 4. OMG Look At That Cute Couple Over There…Everyone Is Having More Fun Than Me.
5. I Bet I Could Take Him, You Know, If It Comes To That
6. I'm Going To Be Single Forever.
7. Ugh. I Want Ice Cream. Oh Sh*t, I Have Ben & Jerry's In The Freezer.
8. I Luh You Papi…I Luh You Luh You Luh You Papi. Ugh Why Can't I Get This Song Out Of My Head?!
9. Maybe If I Pretend It's All Good, It Won't Be So Bad?
10. I'm Pretty Sure This Is My Last Pair Of Clean Panties. I Should Do Laundry.
11. If He Touches Me, I Will Kill Him.
12. Maybe I'll Get My BFF To Call Me & Pretend Something Happened…
13. I'm Going To The Gym In The Morning, Just Kidding…I'm Going To Brunch.
14. I Hope I Have Some Bacon At Home. I Want Some Bacon Tonight.
15. I Definitely Should Have Gone To The Gym Tonight.
16. Can't Wait To Get Home, Get A Snack & Watch Netflix
17. That's The Last Time I'll Let A Man Be A Man–I'm Choosing The Restaurant Next Time.
18. I Wonder If I Can Get Him To Pay For My Cab?
19. He's Not Going To Mention His Ex Again…Oh He Mentioned His Ex Again.
20. Oh You Hate When Women Smoke Pot, Do You?
21. I Should Call My Mom.