The beautiful state of North Carolina stays strong to it's "blue laws". While Tuesday , Michigan voted to legalize the recreational use of cannabis, Missouri voters decided to legalize the medical use. 
Text "K975" To 52140 for your chance at ticket giveaways and news before anyone else!…Standard Messaging Rates Apply
According to Britannica, Blue law, in U.S. history, was a law established to forbid certain nonreligious activities on Sunday. These laws were apparently printed on blue paper as well in  New Haven, Connecticut. The blue laws were created to prohibit Sunday activities; such as , working , buying, selling, and traveling, and public entertainment, or sports. 
As of right now there are 12 states with liquor restrictions under the blue laws; Alabama, Indiana, Minnesota, Mississippi, Montana, North Carolina, Oklahoma, South Carolina, Tennessee, Texas, Utah, and West Virginia. Utah, also decided to legalize medical marijuana November 6th.
Recently the "Brunch Bill" passed, which loosens regulations of liquor sells. The law specifies, the sell of alcoholic beverages to 10 a.m. instead of noon, for restaurants and grocery stores as long as local government boards approve the the change. Gov. Roy Cooper signed the bill into law on June 30th , 2017.
So to answer the question: When will North Carolina legalize marijuana?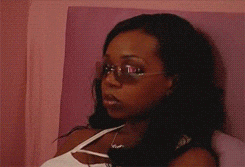 You'll be waiting. So, take this poll; it is as close to voting for the idea of legalizing marijuana in North Carolina?
For the Latest Entertainment News:
Follow @'hiphopnc'
Latest…
Should North Carolina Legalize Marijuana ? {POLL}  was originally published on hiphopnc.com